Yasser Elshantaf is a dynamic and accomplished entrepreneur, ICT industry strategist, and multilingual digital transformation leader with more than 20 years of experience in business process optimization and automation, organizational development, and innovation strategy. Since July 2022, Yasser has taken on the role of Director of the Center of Expertise Enterprise Applications (CoE-EA) at BIOTRONIK.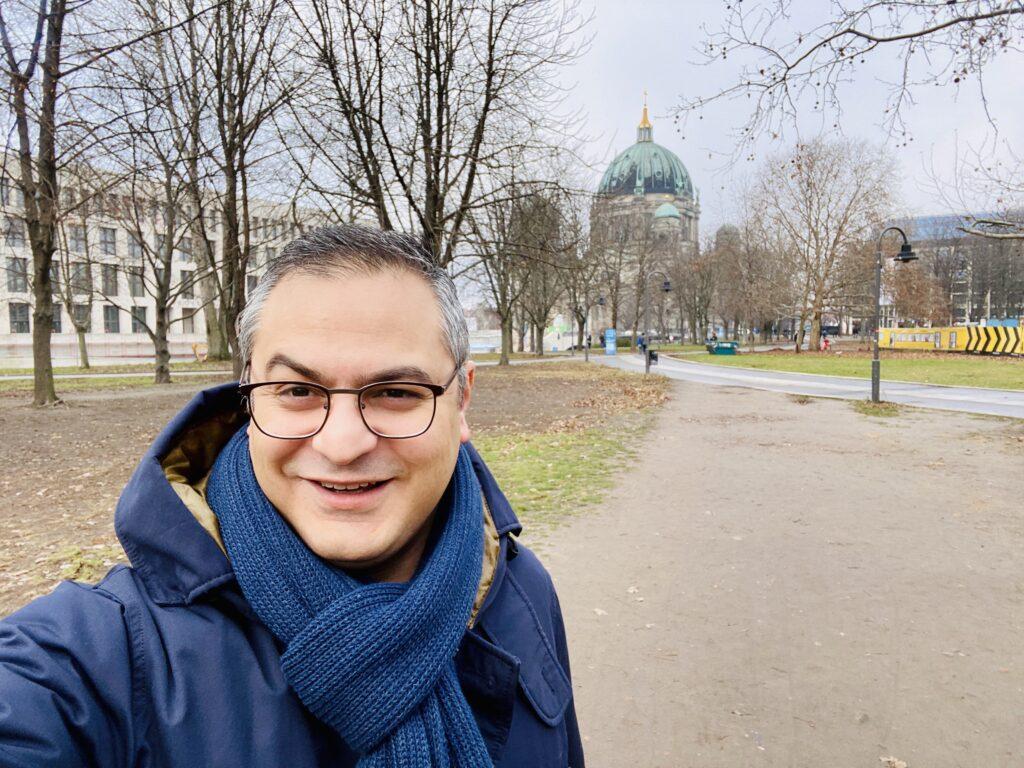 Yasser earned a degree in Computer Information Systems and a Diploma in Political Science & Crisis Management. Currently, he is pursuing an MBA in International Business Management at Ludwigshafen University of Business and Society in International Business Managment. In 2009, Yasser was awarded the Konrad-Zuse Scholarship for "ICT Entrepreneurs" presented by the German Federal Foreign Office and supported by the KfW Development Bank. He is also a SAP® senior certified solution consultant, possessing extensive knowledge and experience in ERP ECC, S/4HANA, and SAP Business One.
Yasser ran as a candidate in the postponed 2021 Palestinian legislative election, representing the independent electoral list "Maan Qadiroon / Together We Can" led by Dr. Salam Fayyad. His involvement in this election as a candidate showcases his commitment to create positive change and making a difference in his community through political engagement and advocacy.
Yasser is a co-founder of the German-Palestinian Business Council DPW e.V. and is an active member of several prestigious organizations, including the international non-profit business association for CEOs and entrepreneurs, Junior Chamber International, the Chamber of Commerce and Industry of Berlin, the Palestinian Information Technology Association, and the Institute for Cultural Diplomacy.
Yasser's ability to understand and navigate complex business environments, coupled with his commitment to social responsibility, has allowed him to drive positive change and innovation in the organizations he has worked with, while also advocating for meaningful progress on key social and political issues. His remarkable achievements in these areas, coupled with his vast knowledge and extensive experience, have made him a sought-after speaker in the realms of ICT transformation, economy, and politics.
Creativity is the power of failure, the inventive is the one who has the capability to turn failure to success.

Yasser Elshantaf